Japandi – all about the design trend and how to bring it to your home with decoflair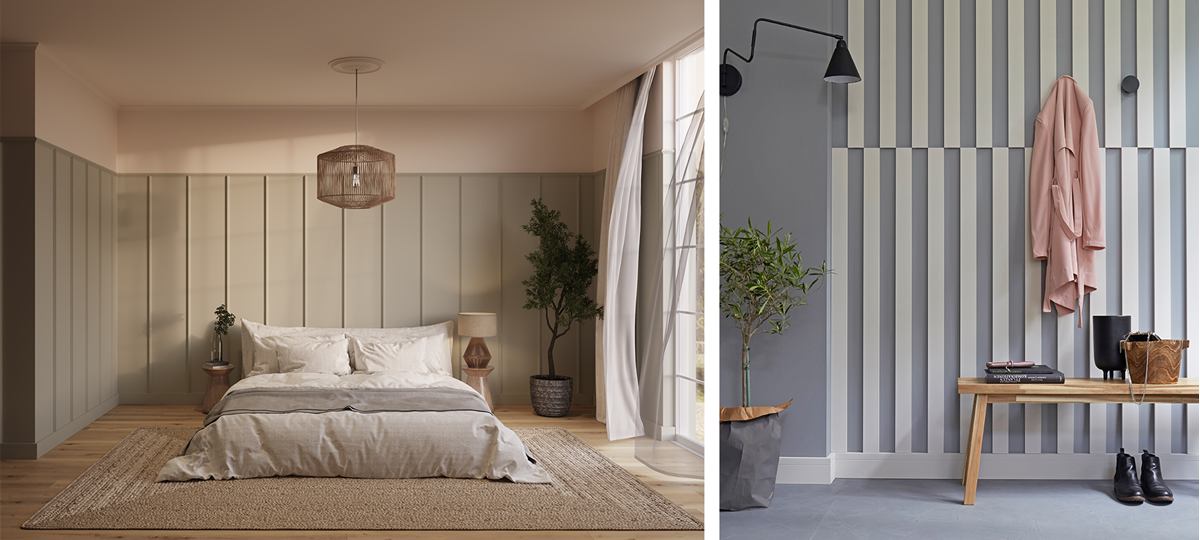 In the past few years, the rise of influences and cultural exports from countries such as Japan, South Korea or China have been more prominent than ever. This fascination with the East and its many treasures has introduced many refreshing new ideas enriching several aspects of our daily lives.
Popular concepts in the field of interior and design include Feng Shui or Wabi-sabi but it seems that Japandi is the trend that never dies. In this article, find out about the interior design trend that is Japandi and how you can bring it to your interior using some of our decoflair profiles.
What is Japandi?
The most basic way to explain und understand Japandi is by dissecting the word itself. It is, in fact, an interior design style consisting of a blend between typically Japanese and Scandinavian (or Scandi) architectural features. Japandi represents a harmonious "east-meets-west" kind of aesthetic, with a focus on functionality, minimalism, comfort, tranquillity, an uncluttered approach to decoration and a profound respect for nature and craftmanship.
Even though they are thousands of kilometres apart, Japan and Scandinavian countries share strikingly similar design principles. Japandi captures and emphasises this common ground to create a popular design hybrid featuring natural materials, a neutral colour palette, clean lines, simple furniture, houseplants, natural light in the aim of fostering a calm, comfortable and peaceful environment.

Two Japandi-style bedrooms featuring plenty of natural light, a neutral and natural colour palette, functional and low furniture with an uncluttered and minimal approach to décor.
Bringing Japandi to your home with decoflair
Now that you know what Japandi is all about, let's take a look at a short DIY project that can help you bring those soothing Japanese/Nordic vibes to your home.
This easy-to-do set up involving our C9 chair rails and CBC2 cover skirtings will help you completely change a wall's aesthetic and give a room the Japandi touch. The organised C9 profiles provide the space with straight lines, a tidy and clean feel and a satisfying sense of symmetry creating visual and architectural interest. Here's how to get it done!
STEP 1: plan your layout
Start off by determining how much of your wall you wish to decorate. What's good about this project is that you don't have to cover the entire width of a wall for it to look good. So you can make it happen even if you are on a budget. Once you've worked it out, get the amounts of chair rails and paint accordingly and carry on with the installation.

STEP 2: cut the profiles
Cut the C9 chair rails to half the hight of your wall (make sure to take the cover skirting into account for the bottom profiles) using a large tooth saw and our MB2 mitre box. Cuts a relatively easy as you only have to do straight 90° cuts.
STEP 3: paint the profiles
Be sure to choose a colour that fits the neutral Japandi palette (grey, white, black, beige, etc.). As the ash grey walls are reminiscent of Japanese interior styles, we decided to choose a sandy beige tone that reminds us of hygge interiors to get the right combination.
STEP 4: install the profiles
After installing the CBC2 cover skirtings (see how in our Youtube tutorial) you can start creating your new wall décor. Simply apply continuous stripes of our decoflair CM500 glue on both adhesive surfaces on the backside of the chair rails. After that fix the chair rails to the wall according to your planed layout from step 1, let it dry for at least 6 hours and you are done!