M60 decoflair Ceiling roses
Dimensions (LxHxW):
80 mm x
80 mm x
21 mm
Material: High-density polyurethane foam
Price / piece: 7.70 €
Quantity / pack: 2 pc
Advantages of Ceiling roses M60 decoflair:
Shock resistant
Primed - ready for painting
Easy to install
Description
The minimalistic M60 circular design element is ideal for a range of DIY projects. Enhance an interior by using the M60 as part of a feature that covers the wall, ceiling or a smaller section.
Perfect for renovation projects, the M60 is lightweight, readily primed and easy to install with glue. You can personalise each element with paint.
And the polyurethane construction ensures the M60 is identical and long-lasting.
Relevant articles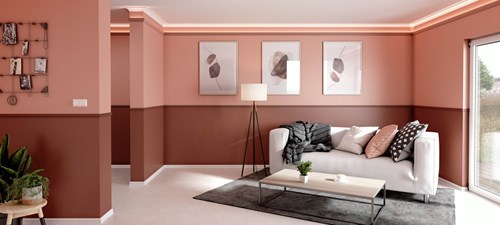 5 ways to make the most of your chair rails