Redesigning your living room with decoflair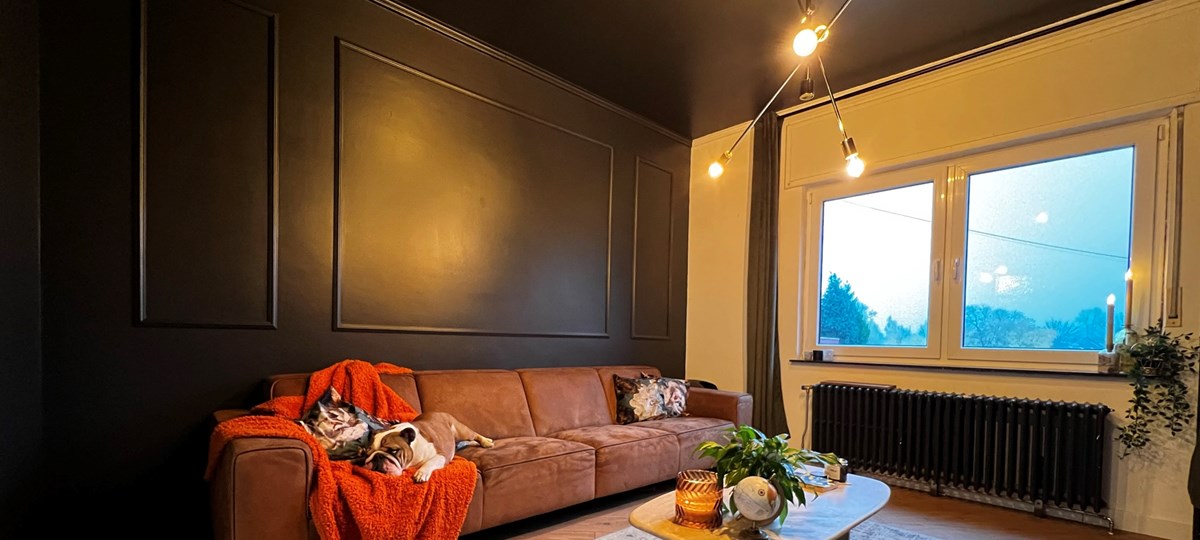 In this article we take a look back at our collaboration with content creator @by__mamamia and her latest interior project with decoflair. Here's a quick review of the collaboration and this exciting renovation project.
Who is @by__mamamia ?
Mainly active on Instagram, Alyssone Dumoulin, better known to her community under the pseudonym @by__mamamia, offers a variety of lifestyle content sharing her daily life and that of her family. "I really try to share as much of my daily life as possible, the good times and the bad, and to keep it as natural as possible," she tells us.
After completely renovating her first house, she is now tackling a second. When it comes to renovating and decorating her home, Alyssone doesn't hesitate to do things herself. With a smile on her face, she explains, "I think people identify with me quite a lot because I'm just a regular girl and I like do a lot of things myself". A resourceful and energetic person, Alyssone is a big fan of DIY, which is why she decided to contact us to renovate her living room.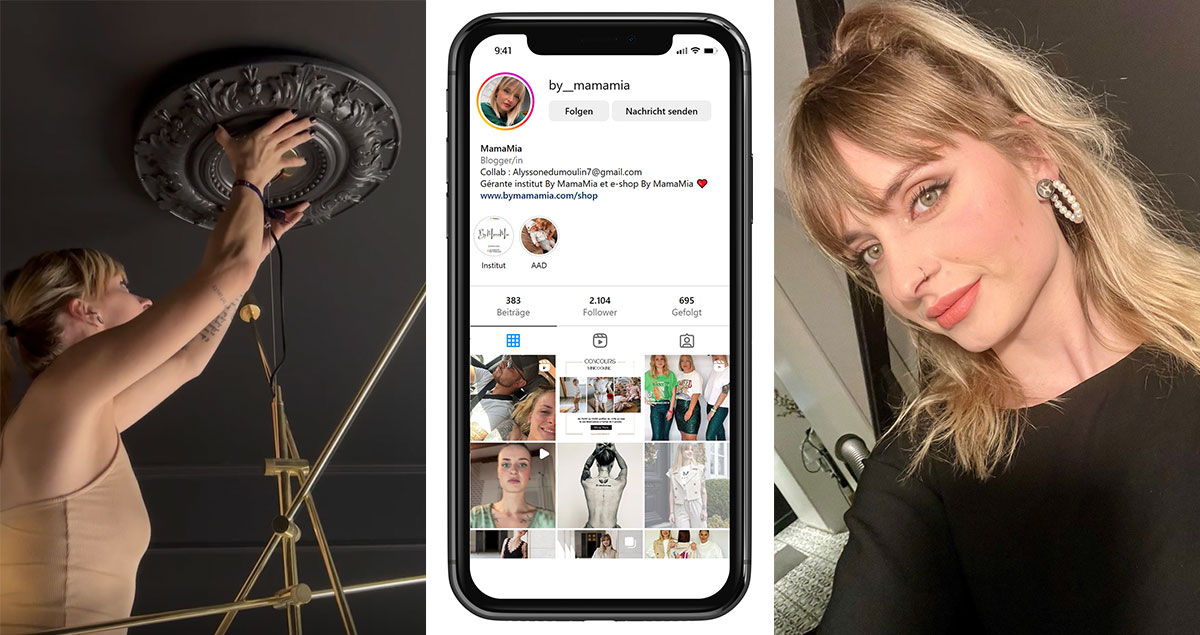 Presentation of the project
As a fan of old buildings and homes with a classic charm, Alyssone explains, "My greatest dream was to own a mansion". She also loves mixing styles and finding a balance between what's new and what's old.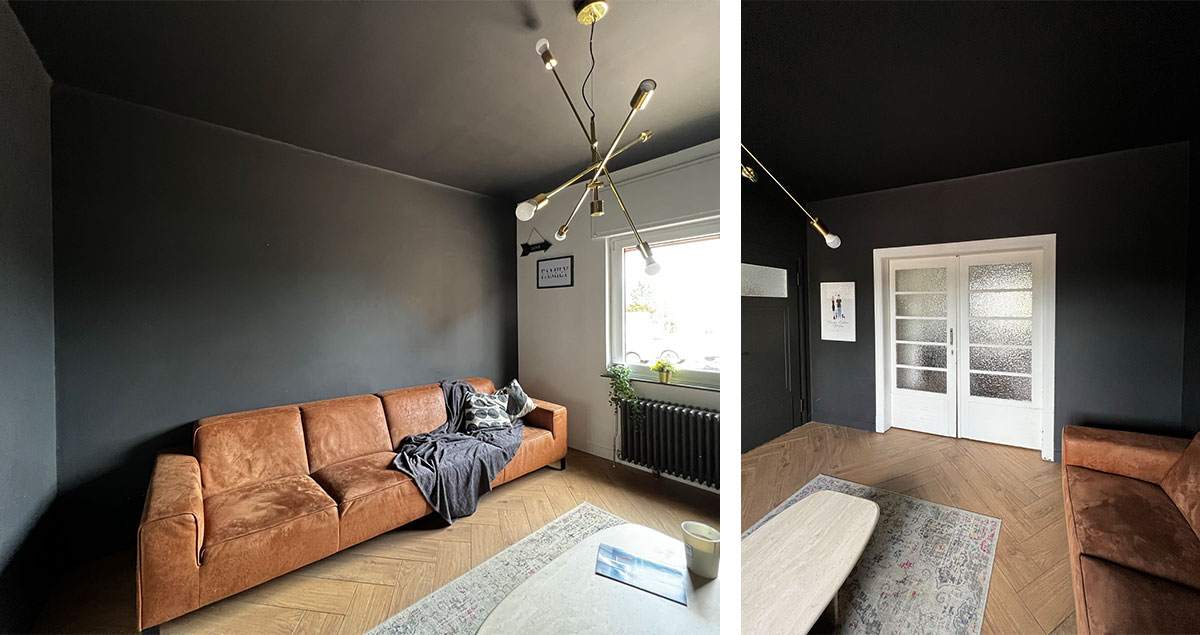 With its high ceilings and authentic wooden doors, the living room seemed to be the ideal place to achieve this type of atmosphere. Here are the products she chose to install to make it happen.

In a classical, even Victorian, floral style, the large M67 ceiling rose adds the touch of luxury that is typical of the grandest palaces and mansions.
Ceiling mouldings are a must for any classic-style interior. The D13 is another example of this type of decorative element, providing a refined finish.
Slim and elegant, the CL1 chair rail is a real all-rounder that fits in perfectly with Alyssone's plans. By placing them in a frame, she hopes to add character to the wall and the entire room.
In terms of colour, Alyssone decided to use black to give a more contemporary touch to the rather classic decorative elements.
Installation and tips
"The product was super easy to install. The flexibility of the products really helped us. Being in an old house, the walls aren't always 100% smooth and even and the flexibility of the mouldings helped us deal with this." Unlike more rigid plaster or wood mouldings, our polymer products allow small irregularities and imperfections to be masked, which greatly helped Alyssone achieve a clean result and easy installation.
For the more technical parts, such as cutting corners, Alyssone had her doubts, but she tells us that decoflair provides all the tools to make it simple. The mitre boxes include notches for making 45° cuts (to form right angles) and are supplied with short instructions on how to use them.

"You've got lots of really good how-to videos on your YouTube channel. A bit of research and watching your videos really gives you all the tools you need to install the product easily, even for someone who's never done any work before," she explains.
Alyssone's tip: the importance of reference points. Not only to make measuring easier, but also to anticipate the final result. "It's a good idea to draw a line on the wall beforehand so that you can plan ahead, even with tape or something similar, so that you have a clear picture of the final result and can adjust if necessary."
The final result
And there it is. An interior full of character, with a good balance between new and old, just as Alyssone wanted.


When we asked her what the decoflair elements had done for her interior, she replied: "They really finish off the room. Since we put them in, we've really created the atmosphere around them, establishing that cocooning vibe. It's great to be able to say "OK, it's finished, it's the way I wanted it". I'm very happy with the result. I want to put mouldings all over my house now. It's really accessible to everyone and the final result is well worth the few hours of work, so don't hesitate, go for it!"
Feel free to follow Alyssone on Instagram to keep up to date with her latest projects and adventures - we've put the link to her profile right here.