5 reasons to install our decoflair cornices in your home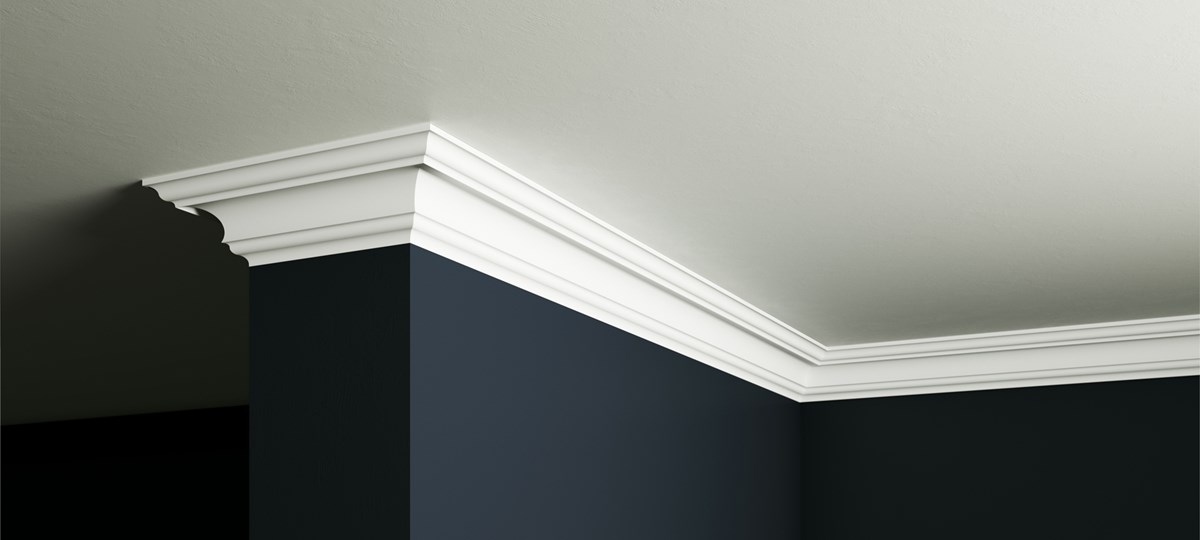 This article is all about cornices and what they can do for your home. Before diving into the nitty-gritty of this topic, let's have a quick reminder and explain what a cornice actually is and how its use in architectural landscapes evolved over time.
Cornices, also called covings or mouldings, are decorative profiles, which are usually installed to decorate the top part of a wall and cover up transitions from walls to ceilings. Traditionally, cornices were made from wood or plaster but nowadays they are also made of other materials. The use of cornices can be traced as far back as ancient Egyptian, Greek and Roman civilisations, who laid the foundations of classical architecture. During a major part of the 20th century however, cornices lost favour as modernist architecture became predominant. With a focus on materials such as concrete, steel and glass, modernist architectural movements like Bauhaus for instance were more focused on functionality and effective use of space, embracing minimalism and rejecting ornament. Nowadays, with a new wave of influences and a strong come-back of classical decoration elements, cornices are back in style and even make their way into more minimalistic and modern spaces.
Now that you know (nearly) everything that there is to know about cornices, let us explain why these elements are still relevant today and why our decoflair cornices are the best for your interior.
1. They belong in ALL interiors
Cornices are of course a trademark and true emblem of classical styles such as Victorian or Haussmannian interiors. To help you replicate the most sophisticated and chic room ambiances and palace-like environments, our decoflair range comprises a variety of classical cornices. The ornate E11 and E25 cornices below for example are spot on for classical decoration.

But there's a lot more to cornices than just that. As previously mentioned, cornices have also made their way in more modern surroundings and are often seen in Scandinavian styles such as hygge for instance. Slick and minimalistic profiles like our D1 or D20 cornices are ideal for these kinds of interiors as they can seamlessly fit in and streamline whole interiors, adding soft, clean and simple details.

2) Easy installation and customisation
As previously mentioned, traditional cornices were made from wood or plaster, materials that required skilled professionals and high maintenance to get a good installation and fit. Cornices of the decoflair range however can be installed by anyone! They are made out of polystyrene and polyurethane making them extremely easy to cut to size and install (check out our installation video here). All our polyurethane cornices are also primed nd ready for a coat of paint meaning you can customise them in the colour of your choosing, which can have striking room effects when matching it to other room colours for instance.
3) Durable and suited for all interior environments
The polymer and polyurethane materials that compose our decoflair cornices also guarantee an unrivalled durability and virtually no maintenance. Moreover, most of our cornices are fully water resistant meaning they can be installed in humid environments such as kitchens and even bathrooms without any issues.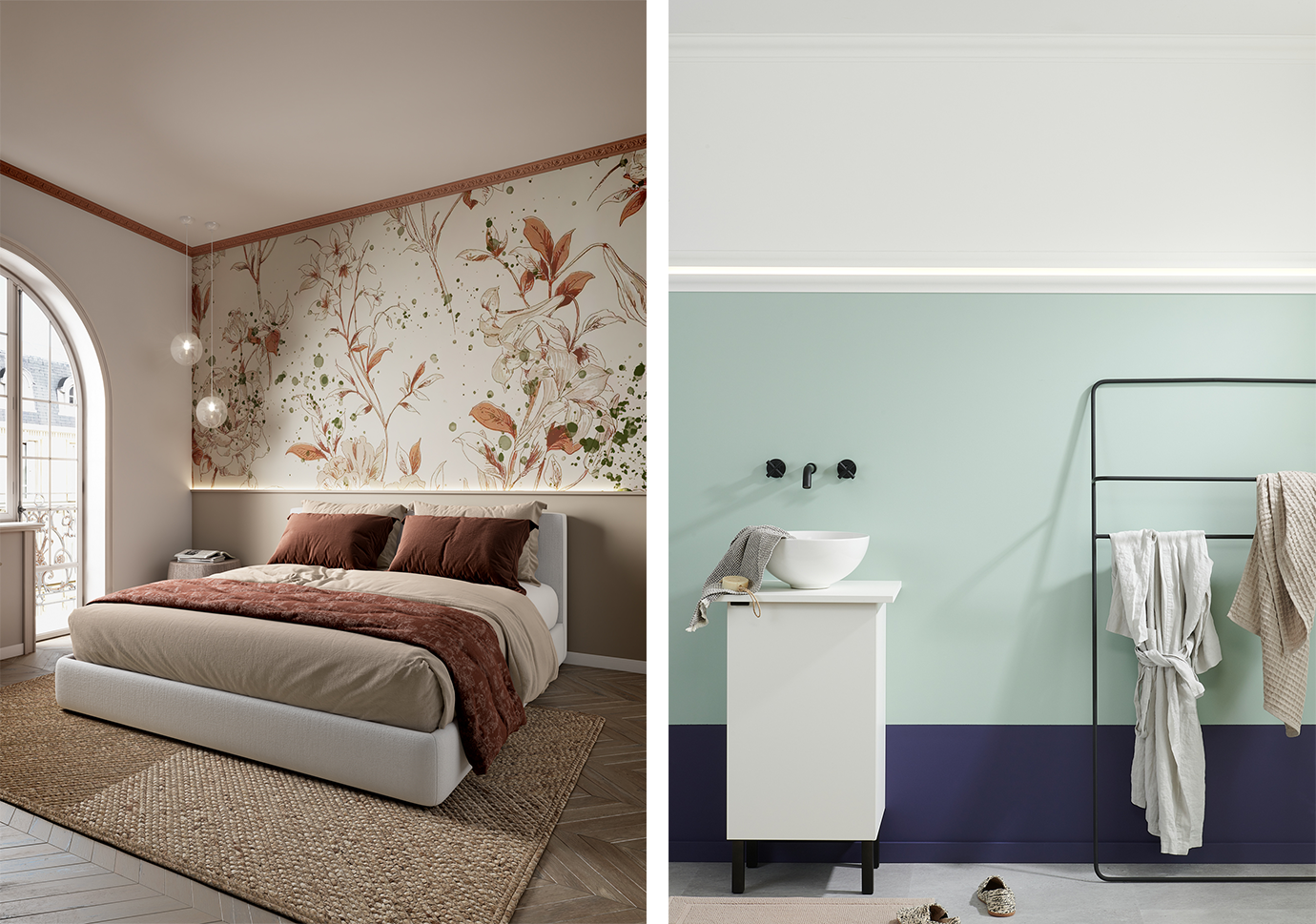 4) They add value to your property
Installing cornices, or any other decorative profiles for that matter, can turn any dull room into a space full of character and panache. Indeed, decorative profiles can set interiors apart from others quite drastically, giving rooms true added architectural value. This all represents a cost-effective way of substantially increasing your property value.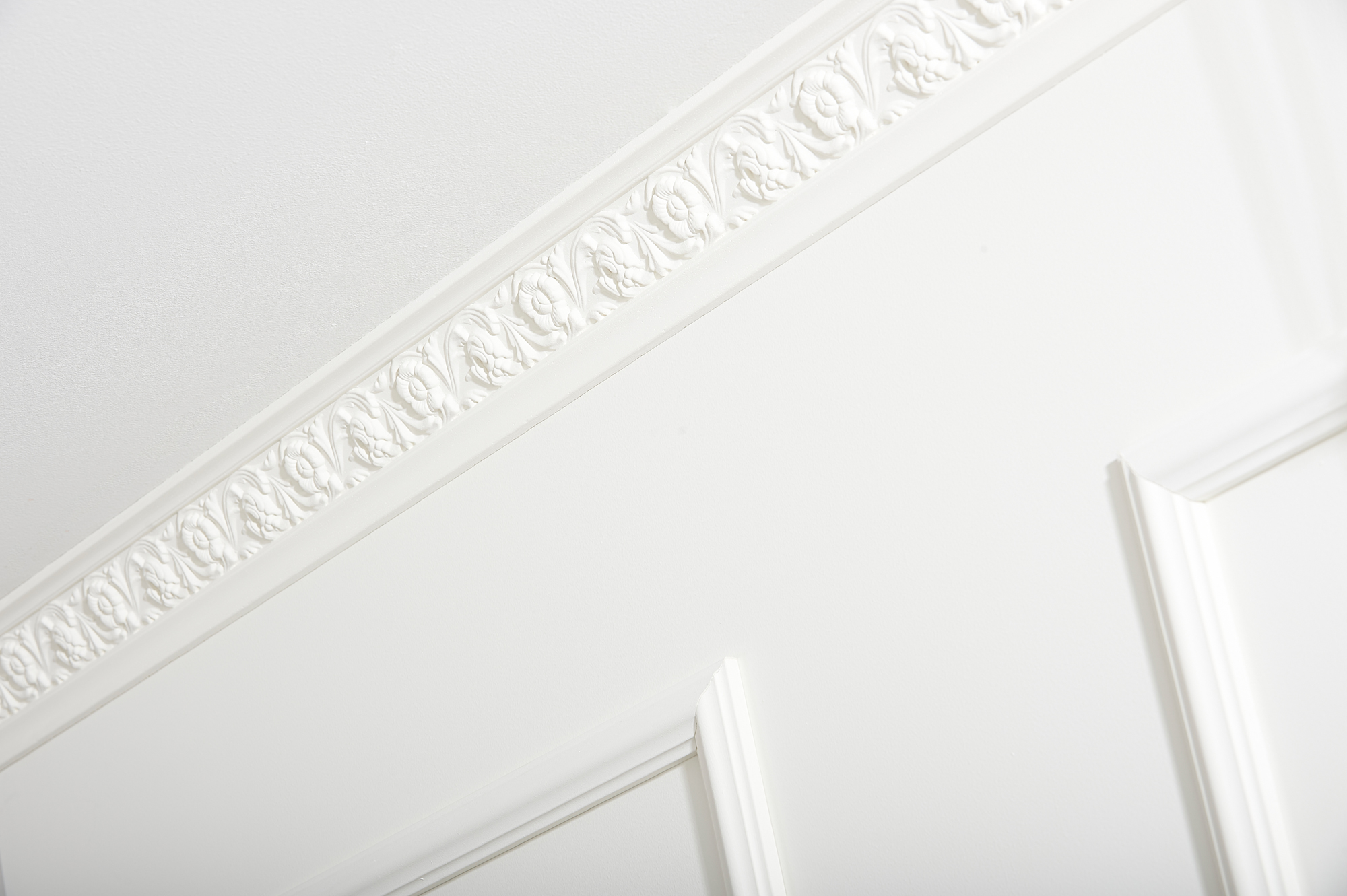 5) They cover up imperfections
Cornices can cover-up all types of small imperfections that can arise at the intersection between wall and ceiling. Cracks can appear at this exact spot because of a new house's foundations settling under its own weight for example. In this sense, hairline cracks can be easily covered with a polymer or polyurethane cornice that is flexible enough to even manage surfaces that are lightly uneven. Other than cracks, cornices can effectively cover cables or slight paint defects, making them ideal for renovations.